Tech Internship
We are currently seeking a tech intern (LIA) to join our team for an exciting internship starting in fall 2023. If you are a code enthusiast, a Javascript lover, and team player, we want you!
Tech Internship
Are you a student ready to take your coding skills to the next level? 🚀
Do you want to gain hands-on experience working with cutting-edge technologies? 🦸🏽‍♀️ Look no further!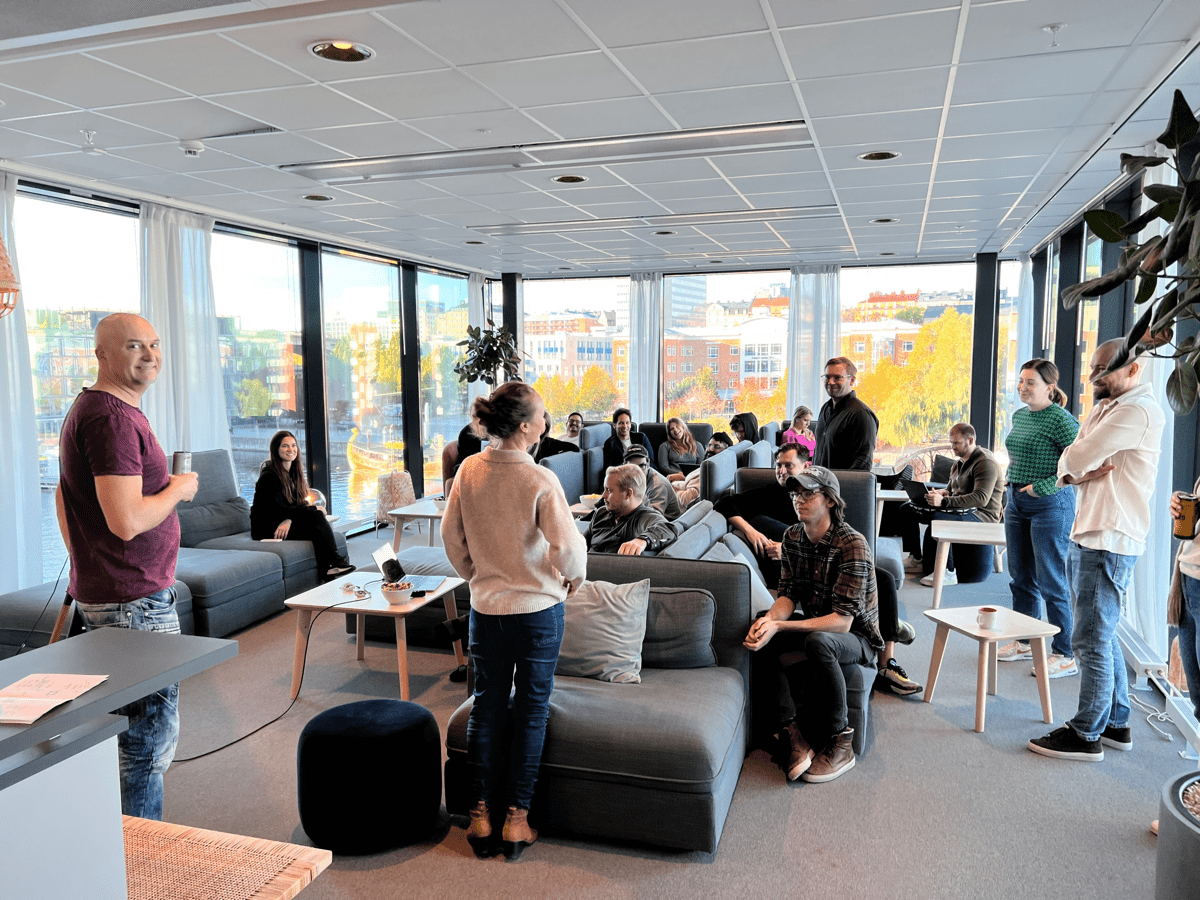 We are currently seeking a tech intern to join our team for an exciting internship starting in fall 2023.
As a tech intern, you will be part of our product development and ideation process. Your work will be tailored to match your abilities, interests, and background, and you'll have a dedicated mentor to provide support and guidance.
You will solve technical challenges and participate in meetings, daily stand-ups, and mob programming.
Learn more about our team and products here.
---
Our tech stack includes 🪄

Javascript
Node.js
Vue.js, React.js, Svelte.js
GraphQL 
REST APIs
AWS
Docker, Postgres
Don't sweat it if you haven't heard of all these programming languages yet, but if you're a coding fan, you'll definitely want to check them out!
 Who are we looking for?
If you are a code enthusiast, a Javascript lover, a self-starter, and a team player, we want you! 🫵🏼

---

* Please note that this is an unpaid internship (LIA). We are seeking a student whose education includes an internship and who is financially supported by CSN (Swedish National Board of Student Aid).

Department

Role

Tech Intern

Locations

Stockholm

Employment type

Internship
What we offer
Development 🚀

The opportunity to grow with a Swedish tech company

Great culture 🎉

To enjoy hackathons, meetups, and great discussions by the coffee machine

Modern tech🪄

To work with state-of-the-art technology

Flexibility👨‍👧‍👦

A flexible workplace with a remote hybrid policy, and a social HQ office by the water, close to Södermalm in Stockholm
Why our Engineers love it here
One of the key reasons I joined SeenThis was because of their modern tech stack. As a Junior Engineer I appreciate working with more experienced people that really take the time to explain and share their knowledge through discussions and code reviews. They are always just a Slack Message away!

Karl

Rising star & Web Engineer

I am the self-appointed CNO - Chief Nerd officer. At SeenThis, we have an inclusive culture and new team members usually feel right at home in no time. Working with optimization is very fun and honestly, every problem solver's dream: it is measurable with data and you are able to see clear improvements of your effort.

Billy

CNO & Senior Engineer
Tech culture
Cooperation

Working closely with other teams generates significant value. However, it doesn't always come for free — it's something that requires careful attention.

How?

▫️ Project-based teams

▫️ Creating forums for cooperation

▫️Hosting hack days/hackathons across departments

Work environment

Maintaining a working climate where you feel respected and listened to is essential. You should be able to fail and learn from it. We deliver as a team. We also appreciate some fun and games from time to time!

How?

▫️Running things together

▫️Incorporating more mob programming

▫️Hosting events & meetups

Innovation & Product Development

Since product development is a highly creative profession, keeping an innovative spirit is essential. We strive to give our users and customers the best experience possible.

How?

▫️Exploring new products

▫️Investigating new technologies (e.g. new codecs)

▫️A/B testing new features

▫️Using data-driven development

▫️Developing our "design thinking"
About SeenThis
Since 2017, Swedish tech company SeenThis has been evolving screen experiences for everyone, everywhere.
With its groundbreaking adaptive streaming technology, SeenThis is transforming the distribution and climate impact of digital content. With billions of streams served for more than 1000 brands in over 40 countries, the company is on a journey to reshape the internet — for good.
Working across eight offices globally, SeenThis employees are obsessed with creating a truly high-speed and energy efficient Internet.
Tech Internship
We are currently seeking a tech intern (LIA) to join our team for an exciting internship starting in fall 2023. If you are a code enthusiast, a Javascript lover, and team player, we want you!
Loading application form
Already working at SeenThis ?
Let's recruit together and find your next colleague.